A new quickie: A Christmas Dream
The 12 Nights of Christmas and A Christmas Wish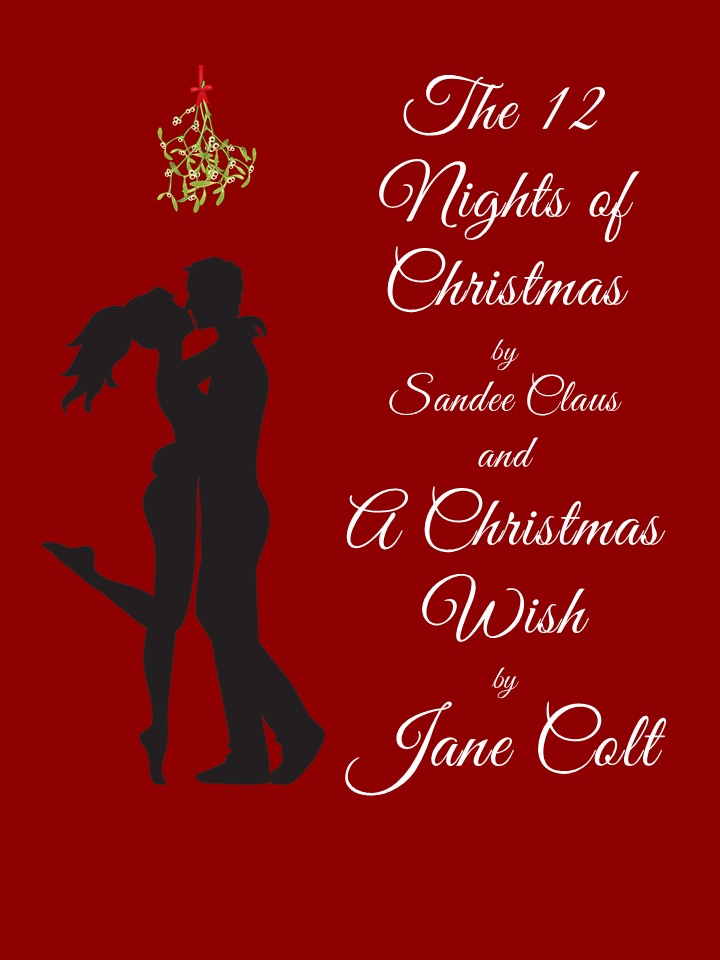 The perfect plan for 12 nights of sexy Christmas festivities!
Merry Christmas and Happy Holidays! I hope you love this joyful season as much as I do and that my writing will add a little fun to your days and nights.
This is a fun and sexy 'two-fer.' We start with 'The 12 Nights of Christmas.' This was told to me by my friend Sandee Claus, so all I did was to take down dictation. I've always known that Sandee was something of a scamp. (She calls herself, 'Santa's wife, sweetie and official Christmas Ho! Ho! Ho!') But I never knew about the sexy '12 Nights of Christmas' traditions she and Santa celebrate each year. (Actually, after she's had a couple of spiked eggnogs, she refers to it as their '12 Lays of Christmas'! Naughty Sandee!)
It took some persuading to get Sandee to OK publishing her account of their racy yuletide celebrations. After all, 12 nights of hot sex isn't exactly the first thing that comes to mind when we think of Jolly Old Sant Nick—although I guess we now know the reason Santa's so 'jolly.' But I convinced her that it might inspire other couples. In that spirit, we decided to spice up Sandee's account by adding some PICTURES! We hope they give you and your sweetie some ideas for your own '12 Lays' … Ooops! I mean '12 Nights.'
On the first night of Christmas, Santa and Sandee pick a sexy Christmas love story to read. This year they asked me to write something for them that had 12 chapters—one for each night–and I was thrilled to do so.
In this tale ("A Christmas Wish"), third grade teacher Sasha West is dragged by a friend to a 'toy' store, where 'naughty girls' get to tell Santa their Christmas Wish. Turned on by this particular Saint Nick more than she could have imagined, Sasha shocks herself by describing in delightful detail her most secret fantasy—the one featuring her school's Adonis-like phys ed teacher, former pro quarterback Rick Hanschiffern. Unknown to her, she's sitting on the lap of the star of her lusty dreams, who has secretly been in love with her since he first saw her. But if she ever finds out it's him, she'll be so embarrassed, he doesn't stand a chance.
How could anything go wrong?
Sandee and I wish you a Merry Christmas, Happy Holidays, and a loving, festive season.
Love,
Jane